Please Note:
This article is part of an ongoing series where I sum up my years of blogging experience into several in-depth articles. You can read them here.
Bloggers often don't come from a writing occupation. They don't hold any certificate in literature or have any extensive experience in professional writing for that matter. This might be the reason why some newbie bloggers are concerned about the practicality of the amount of time they put into their writings, or are they just overspending their time for nothing.
In this article, I am going to discuss the right amount of time you should invest into producing or writing articles for your blog. Because like any other business, every minute you spend on writing, editing, formatting, and structuring your post is essentially an investment to your blog that must have a good ROI (Return of investment). 
Unless of course, you don't consider your blog as a business, rather a platform for writing and sharing your thoughts with the world. If you're a regular visitor of this site then you know that English is not my native language.
I have tried improving my writing skill over time by writing a lot of articles for my niche sites (or blogs as some say). Back then, I used to spend more than 4 hours just writing a 1000 word article.But I am talking about 2 years ago, in 2018. Since then, writing a 1000 word blog post is not enough anymore in 2021.
The competition of being on the first page of Google (or any other search engines for that matter) has become much more prominent. Serious content marketers with excellent writing skills are now spending an average of 3-6 hours composing a single 1000 word article.
So, how long should you spend on writing blog posts?
The amount of time you should spend on writing a blog post depends on many factors, but a survey conducted by HubPost in 2015 showed that every region of the world spends differently in producing their posts.
Regions in Australia and New Zealand spend the most amount of time. 42% of their marketers spend a whopping 2 hours for each 500-word post. That's 15% more than any other part of the world. 
The second most time-spending region is from Asia-Pacific. 27% of their content marketers spend over 2 hours and another 26%  spend over 4 hours on a single 500-word post. Below is the graph of the survey showing all regions and the amount of time they put into their blog posts.
In Europe and the Middle East of the region, 35% of marketers spend over 1-2 hours writing a typical post and almost a quarter (around 25%) spend 2-3 hours per post. Similarly, in North America, 38% spend 1-2 hours and only 8% like to spend over 4 hours.
Now as we saw, the above survey only displays data for a 500-word blog post. But, it is by no means they talked about the ideal length of a post. 
In fact, there is no standard for the word count of an average blog post or article, although various surveys have repeatedly shown that article with over 2000+ words get higher ranking in Google search.
Such as according to the survey conducted by OrbitMedia in 2020 on 1000+ bloggers reveals that the average length of blog posts has jumped from 808 words in 2014 to 1269 words in 2020, a whopping increase of 36.32% in the word count.
However, experts also say that you shouldn't add fluff in your content either, just for the sake of increasing the word count of your post.
So, to answer your question, we first need to take the following factors in mind;
The length of your post.
The technicality or the complexity of the topic of your article.
How long will it take you to research the topic?
How fast do you type or write?
How good are your writing skills?
How familiar are you with the topic?
How perfectionist are you?
Many many more…  
The bottom line is, there is no standard or a fixed time for writing a blog post. You should spend as much as your content requires for it to effectively serve its purpose. 
Let's say, you are going to write an article 2000 words long. So, as per the general idea, that we have concluded from the above survey, you should not spend more than 20 hours writing the entire blog post. 
We're talking about everything from researching the topic to publishing it on the blog. This includes adding images (and other media, such as thumbnails, videos, music, GIFs, etc), editing & proofreading the content before it goes public. 
So, keep it under 20 hours for the maximum return of your effort. This may seem like a lot, but in reality, when you become proficient in your field, the time will reduce drastically. 
How does content writers allocate Their time writing blog posts?
This is the question you should ask yourself instead of worrying about how long you should spend on each post. Content writers and bloggers with adequate experience will tell you that managing time efficiently on doing various tasks greatly reduces the overall time it takes to produce and publish an entire blog post.
From researching the topic to editing the final draft of your writings should be done within a step-by-step process. However, everyone eventually manages to find the method that works the best for their time management. But I am going to guide you through my writing process so you can get the idea of how you can write blog posts consistently.
There is an entire article that I wrote on how to research and write a blog post from start to finish. Read it if you want to go deeper into the process that is somewhat considered standard across content writers.
Researching The Topic (1-2 Hours)
I often find myself struggling to write if I don't research extensively on the topic beforehand. The entire process of gathering useful data, statistics and understanding the topic just enough to start writing is the most time-consuming task of the entire blog post writing.
Some topics which I am not familiar with take much longer. The research contains many tasks such as reading other articles on the same subject and taking notes of the important points that I need to cover in my post, also finding statistical data if the post requires. 
These sorts of tasks take the most amount of time. If you're familiar with your topic or better, you're an expert on the subject then the researching phase doesn't take much of your time as it does on mine. In simple terms the more you soak yourself with the topic and know what to discuss in the post beforehand, the easier it becomes when you actually start to write.
Outlining The Post (30-40 Minutes)
After you finish the research part, start writing the basic outline of the post. Outlines basically give the post its structure and without it, you'd be lost remembering what to write next. Also, many times I have seen that having a solid outline keeps me focused on my writing longer.
Even if I stop working for a day or two, when I come back, I could easily catch up just from where I left off. This way I don't have to keep all the thing in my head, keeping my mind free for other tasks.
The easiest and most effective way to write the outline of a blog post is by grouping all the important points and data of your research in such a way that you'd like to discuss on the topic.
When you know the basic structure of your post, give the important points their own headlines and divide them into sections. Take this article for instance, analyze how I converted every important point into a headline and arranged them in such a way that I think works best for this post.
Writing The First Draft (3-5 Hours)
Writing your first draft now can begin. However, keep in mind that the first draft no matter how good it seems, will always have room for improvements. Therefore, take your time and write your article as the outlines of the post guide you through.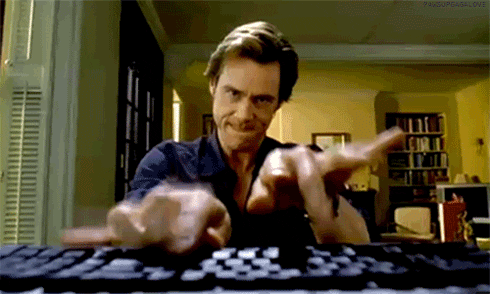 Here I would like to mention that during the writing phase, it is essential to retain yourself away from unwanted distractions. Nowadays smartphone have become the main source of distraction, so please keep them away from you while you're busy writing. Also take short breaks of 10-20 minutes between every 1 hour. It will help you avoid being burned out and boost your productivity.
Fixing Grammatical Mistakes (1-2 Hours)
When you're done with your first draft, it is time for proofreading and fixing the grammatical mistakes that you have made in your writing. Grammarly can help you reduce the time fixing those errors quickly. 
Other than fixing the silly grammatical errors from your writing, you should also edit the content thoroughly by adding any missing stats, simplifying the complex sentences and punctuation whenever appropriate, and links out to other external articles.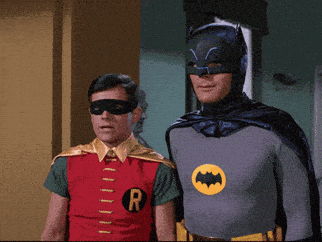 Some content writers like to leave the first draft for 1 or 2 days before they start working on the final copy. Although I tried it once, but it did not work for me. I like to finish editing the post as soon as possible, and hit publish.
After you are done editing and formatting the writing, you can then import it to the WordPress block editor. Unless you write directly within the WordPress editor itself. However, I don't recommend using the WordPress editor for your writings. It's slow and does not help you with your writing.
Microsoft Word or Google doc is your best option. They offer more flexibility and features that would certainly cut down the overall writing time.
Adding Images & Videos (30-40 Minutes)
Your audience could get exhausted reading huge blocks of text. Therefore, it is a good practice to reorient their attention by showing relevant images or graphics in between large blocks of texts.
When it comes to creating the images for my blog posts, I often use canva.com and Gimp. I also prefer Adobe Photoshop, but since I use a Linux-powered laptop (I hate windows), gimp is my favorite tool of choice for all kinds of design works.
Coming Up With a Great Title (5-10 Minutes)
The last thing I do is jot down a few title ideas for the blog post, that are both descriptive and click-worthy. It usually does not take me longer than 10 minutes before deciding on the final title.
Now if you sum up the time it takes to conclude the steps, you will get an idea of how long an average blog post of 2000 words requires to produce. It's around 10 hours of work for every post I publish. Yes, blogging is not that easy either.
What Takes the most Amount Of Time in writing an entire blog post?
As I have mentioned before, researching the topic, collect important statistical data, and deciding on the points you're going to write in the post is the most time-consuming task in writing a whole blog post. Other than that, the writing skill you hold also decides the amount of time it would take you to compose a well-rewritten article.
Can you write 1500 word Blog Post in 1-2 hours?
It is possible if you know what you are going to write. Although I seriously doubt the post will meet the quality standard which Google wants to see from a blog post.
Conclusion
The internet is unpredictable. So the question of how much time you should invest in constructing a quality blog post is pointless. Because sometimes even a poorly written article with 1 hour of writing can go viral, and other times a well-researched blog post could receive only a muted response.
The only thing we can do is put our best effort into producing content good enough for serving its purpose. Also, we should not get lost in the rabbit hole of perfectionism and set a deadline for our writings.